Rocklin Property Management
We can Help Manage Your Rocklin Rental Property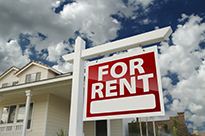 Our professional property management services are designed to safeguard your property, secure qualified tenants, proactively maintain and procure necessary repairs and to present the best attributes your property has to offer. The philosophy is to ensure that the property is well taken care of, that your interests are protected and your investment generates the best possible rate of return.
Benefits of using Residential Equity Management
Hassle-free management service
Monthly property reporting
Online Owner Portal
Industry leading marketing tools
24/7 maintenance request processing
Prompt Response to Tenant Requests
Low vacancy rate
Quick property turnover
Industry specific & local knowledge
What we do as your Rocklin property manager:
Fill vacancies quickly
Proactively advertise your rental
Handle and resolve tenant inquiries
Provide background and credit investigations
Process Applications
Execute Lease agreements
Manage and coordinate all repairs
Collection of Rent
Perform all accounting and reporting
Coordinate Evictions
Inquire About Our Services
How do you evaluate/advertise your vacancies?
First, we evaluate the current market rents and vacancy rates in your specific neighborhood to determine a fair market value for your rental, as well as consider previous local experiences and amenities. We determine what actions might improve the property and attract quality tenants at the maximum possible rent. We can show the property while still occupied, we will put a sign on the property giving rental prospects 24 hours access to our website and showing hotline. Also, we create professional ads with digital photos and distribute the listing through various on-line resources to maximize the exposure through multiple outlets.
How do you screen your prospective tenants?
The screening process starts with a rental application that is designed to obtain complete information on potential tenants. We check previous and current rental history, employment and income verification and credit and references.
Customer Testimonials
---
Janelle has done an excellent job with helping us to transition into our new home. Thank you for your help!
- Krista R.
Read More
FAQs
Will a property manager show my property?
Yes. While it may be inconvenient for you to take time to show your property, and to deal with potential renters who may not show up for their appointments, it is a property manager's job to respond quickly to requests from potential renters to view a property and property managers can also pre-screen potential tenants.
Read More...
Rocklin Area Info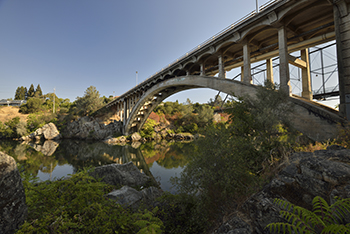 Prior to the California Gold Rush the Nisenan Maidu occupied both permanent villages and temporary summer shelters along the rivers and streams which miners sifted, sluiced, dredged and dammed to remove the gold. Explorer Jedediah Smith and a large party of American fur trappers crossed the Sacramento Valley in late April, 1827. The group saw many Maidu villages along the river banks. Deprived of traditional foodstuffs, homesites and hunting grounds by the emigrants, the Nisenan were among the earliest California Indian tribes to disappear.

During the 1850s, miners sluiced streams and rivers including Secret Ravine which runs through Rocklin. The piles of dredger tailings is still obvious today, between Roseville and Loomis southeast of Interstate 80. Secret Ravine at the area now at the intersection of Ruhkala Road and Pacific Street was later mined for granite, some of which was used as the base course of the California Capitol Building in Sacramento, although the earliest recorded use of the rock was for Fort Mason at San Francisco in 1855. The granite was hauled out by ox carts before the arrival of the railroad many years later.