Roseville Property Management
We can Help Manage Your Roseville Rental Property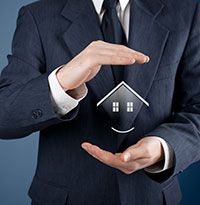 Our professional property management services are designed to safeguard your property, secure qualified tenants, proactively maintain and procure necessary repairs and to present the best attributes your property has to offer. The philosophy is to ensure that the property is well taken care of, that your interests are protected and your investment generates the best possible rate of return.
Benefits of using Residential Equity Management
Hassle-free management service
Monthly property reporting
Online Owner Portal
Industry leading marketing tools
24/7 maintenance request processing
Prompt Response to Tenant Requests
Low vacancy rate
Quick property turnover
Industry specific & local knowledge
What we do as your Roseville property manager:
Fill vacancies quickly
Proactively advertise your rental
Handle and resolve tenant inquiries
Provide background and credit investigations
Process Applications
Execute Lease agreements
Manage and coordinate all repairs
Collection of Rent
Perform all accounting and reporting
Coordinate Evictions
Inquire About Our Services
How do you evaluate/advertise your vacancies?
First, we evaluate the current market rents and vacancy rates in your specific neighborhood to determine a fair market value for your rental, as well as consider previous local experiences and amenities. We determine what actions might improve the property and attract quality tenants at the maximum possible rent. We can show the property while still occupied, we will put a sign on the property giving rental prospects 24 hours access to our website and showing hotline. Also, we create professional ads with digital photos and distribute the listing through various on-line resources to maximize the exposure through multiple outlets.
How do you screen your prospective tenants?
The screening process starts with a rental application that is designed to obtain complete information on potential tenants. We check previous and current rental history, employment and income verification and credit and references.
Customer Testimonials
---
Janelle has done an excellent job with helping us to transition into our new home. Thank you for your help!
- Krista R.
Read More
FAQs
How much can I rent my house for?
When it comes to setting a monthly rental rate for your house, there is a basic equation to follow- you want to make the most money with the least amount of effort. Establishing the ideal rental amount without having vacancies is crucial to making a profit in this equation.
There are factors that will influence the rental price you are able to set for your house, and the most important of these is location. If your house is close to where people want to be (such as a college or university, major shopping area, or office park), or close to a major transportation venue (such as a subway, city bus, or train) you will have the best chance of collecting a higher rent. However, if there are many rental units in this same area, you have to make sure your rental price is competitive. The opposite can also be true- if your home is in a less than ideal location, you may have to lower your rate to attract tenants.
Read More...
Roseville Area Info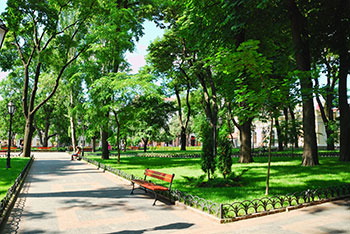 The settlement was originally a stage coach station called Griders. According to the Roseville Historical Society,in 1864 the Central Pacific Railroad tracks were constructed eastward from Sacramento, and when they crossed a small California Central Railroad line they named the spot "Junction." Junction eventually became known as Roseville. In 1909, three years after the Southern Pacific Railroad moved its facilities from Rocklin to Roseville, the town became an incorporated City. What followed was a period of expansion, with the community building more than 100 structures, including what was the largest ice manufacturing plant in the world (Pacific Fruit Express building, in 1913).

The City was a railroad town for decades, with the railroad employing up to 1,225 people by 1929, out of a population of only 6,425 people. With the onset of World War II the rail yards became busier than ever, and the post-war building boom brought continued prosperity. However, the nature of the City changed dramatically in the 1950's.