El Dorado Hills Property Management
We can Help Manage Your El Dorado Hills Rental Property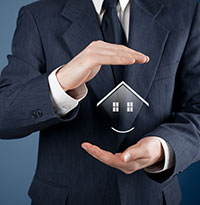 Our professional property management services are designed to safeguard your property, secure qualified tenants, proactively maintain and procure necessary repairs and to present the best attributes your property has to offer. The philosophy is to ensure that the property is well taken care of, that your interests are protected and your investment generates the best possible rate of return.
Benefits of using Residential Equity Management
Hassle-free management service
Monthly property reporting
Online Owner Portal
Industry leading marketing tools
24/7 maintenance request processing
Prompt Response to Tenant Requests
Low vacancy rate
Quick property turnover
Industry specific & local knowledge
What we do as your El Dorado Hills property manager:
Fill vacancies quickly
Proactively advertise your rental
Handle and resolve tenant inquiries
Provide background and credit investigations
Process Applications
Execute Lease agreements
Manage and coordinate all repairs
Collection of Rent
Perform all accounting and reporting
Coordinate Evictions
Inquire About Our Services
How do you evaluate/advertise your vacancies?
First, we evaluate the current market rents and vacancy rates in your specific neighborhood to determine a fair market value for your rental, as well as consider previous local experiences and amenities. We determine what actions might improve the property and attract quality tenants at the maximum possible rent. We can show the property while still occupied, we will put a sign on the property giving rental prospects 24 hours access to our website and showing hotline. Also, we create professional ads with digital photos and distribute the listing through various on-line resources to maximize the exposure through multiple outlets.
How do you screen your prospective tenants?
The screening process starts with a rental application that is designed to obtain complete information on potential tenants. We check previous and current rental history, employment and income verification and credit and references.
Customer Testimonials
---
Janelle has done an excellent job with helping us to transition into our new home. Thank you for your help!
- Krista R.
Read More
FAQs
Can a property manager help me find and keep good tenants?
Often, good tenants will rent only through a reputable property manager because everything from initially viewing the property, to negotiating and signing the lease agreement, to dealing with maintenance and repairs, to making rental payments is more efficient and streamlined if a professional company located in the area is coordinating the services.
Read More...
El Dorado Hills Area Info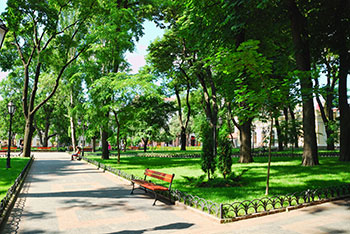 El Dorado Hills lies about 13 miles from the 1848 gold discovery site in Coloma, where the California Gold Rush began. The South Fork of the American River washed gold downstream, into areas now in El Dorado Hills and Folsom, but farming and ranching superseded the Gold Rush. Portions of two Pony Express routes in this area from 1860-1861 remain as modern El Dorado Hills roads. El Dorado Hills includes the longest surviving section of the Lincoln Highway, the first U.S. transcontinental highway. This section, part of the Pioneer Branch, passes through historic Clarksville and is the predecessor of the modern US 50 route. tely planned from its inception as a group of residential "villages". Other land uses in the master plan included a business park, 18-hole golf course, community parks, schools, a community shopping center, and small commercial centers in each village. The master plan emphasized open space between villages and opportunity for outdoor recreation.

Between the late '60s and mid-1990s growth occurred at a moderate pace as new families relocated from Sacramento, Southern California and the Bay Area. This growth consisted primarily of residential housing, as retail developments were limited to two shopping centers on the corners Green Valley & Francisco and El Dorado Hills Blvd. & Hwy. 50. Each neighborhood created during this time period was given a name and referred to as a "village" by local inhabitants. The original villages of El Dorado Hills include Park, Saint Andrews, Crown, Governors. In the 1980s and 1990s the major part of Lake Hills Estates north of Green Valley Road, was reorganized into Lake Forest Village, containing the neighborhoods of Waterford, The Summit, Green Valley Hills, Winterhaven, Marina Woods and Windsor Point. Additional villages that have developed subsequently include Fairchild, Sterlingshire, Highland Hills, Highland View, Bridlewood, Hills of El Dorado, Woodridge, Laural Oaks and the master-planned community of Serrano.