Owner Resources
Info You Need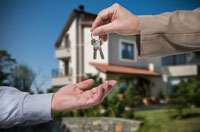 Our professional property management services are geared toward providing you with the information and resources to keep you abreast of all property activity, provide quick and efficient payments and foster clear, concise communication.

We focus on effective management tools to enhance our value so that you may rest assured that your investment is well managed.
Resources & Tools
Have a Question?
Frequently Asked Questions
Can you pay monthly bills for me and when will I receive my check?
We can pay any bill associated with your property including utility, maintenance, taxes, insurance or mortgage payments. Funds are sent to the owner after the funds have been received from the tenant. Any funds available after paying all necessary billings are sent to the owner or owner's bank typically within two business days after the rent has been received.
Read More...