Owner Resources
Info You Need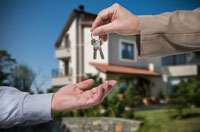 Our professional property management services are geared toward providing you with the information and resources to keep you abreast of all property activity, provide quick and efficient payments and foster clear, concise communication.

We focus on effective management tools to enhance our value so that you may rest assured that your investment is well managed.
Resources & Tools
Have a Question?
Frequently Asked Questions
How can a professional property manager help me?
If you own a home or rental unit, rental property management might be a smart way to manage today's tricky market. Rental property management allows a property owner the benefit of retaining the equity of the property while avoiding the time-consuming and often laborious duties involved with keeping an investment property performing well.

Hiring a manager for the rental property means being guaranteed the daily tasks of maintaining the property are in the hands of a professional. For example, a professional property manager will handle communicating and interacting with current and prospective tenants and contractors hired for maintenance. In addition, a rental property manager will also handle the financial responsibilities of the property including collecting rent and fees, accounting, budgeting and invoices; he or she will also keep records of all administrative and financial information, and keep taxes, mortgages, and insurance up to date. Moreover, marketing, showing vacant spaces, and leasing all fall under a manager's responsibilities as well as maintaining the building's operations.
In short, professional property management is an easy solution for property owners who have neither the time or experience to successfully manage their investment property.
Read More...