Owner Resources
Info You Need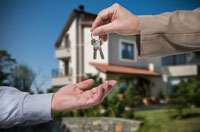 Our professional property management services are geared toward providing you with the information and resources to keep you abreast of all property activity, provide quick and efficient payments and foster clear, concise communication.

We focus on effective management tools to enhance our value so that you may rest assured that your investment is well managed.
Resources & Tools
Have a Question?
Frequently Asked Questions
Questions For The Property Manager
There are going to be many items which will be important to consider when it comes to a property manager, some of which include: How much experience does he/she have in property management? What insurance, state licenses and credentials does the property manager have? Does he/she have experience in complying with housing regulations (such as the Americans with Disabilities Act)? Does he/she have proper qualifications and knowledge to handle book keeping and accounting information? What expenditures will be included in the property manager's fee (such as advertisements for vacant properties)?
Read More...