Gold River Property Management
We can Help Manage Your Gold River Rental Property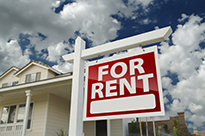 Our professional property management services are designed to safeguard your property, secure qualified tenants, proactively maintain and procure necessary repairs and to present the best attributes your property has to offer. The philosophy is to ensure that the property is well taken care of, that your interests are protected and your investment generates the best possible rate of return.
Benefits of using Residential Equity Management
Hassle-free management service
Monthly property reporting
Online Owner Portal
Industry leading marketing tools
24/7 maintenance request processing
Prompt Response to Tenant Requests
Low vacancy rate
Quick property turnover
Industry specific & local knowledge
What we do as your Gold River property manager:
Fill vacancies quickly
Proactively advertise your rental
Handle and resolve tenant inquiries
Provide background and credit investigations
Process Applications
Execute Lease agreements
Manage and coordinate all repairs
Collection of Rent
Perform all accounting and reporting
Coordinate Evictions
Inquire About Our Services
How do you evaluate/advertise your vacancies?
First, we evaluate the current market rents and vacancy rates in your specific neighborhood to determine a fair market value for your rental, as well as consider previous local experiences and amenities. We determine what actions might improve the property and attract quality tenants at the maximum possible rent. We can show the property while still occupied, we will put a sign on the property giving rental prospects 24 hours access to our website and showing hotline. Also, we create professional ads with digital photos and distribute the listing through various on-line resources to maximize the exposure through multiple outlets.
How do you screen your prospective tenants?
The screening process starts with a rental application that is designed to obtain complete information on potential tenants. We check previous and current rental history, employment and income verification and credit and references.
Customer Testimonials
---
Janelle has done an excellent job with helping us to transition into our new home. Thank you for your help!
- Krista R.
Read More
FAQs
Do I Need A Property Manager?
If you have purchased an investment property and are planning to rent it for residential purposes, you might want to consider a property manager. If you're a first time investor, you may not realize how time consuming effectively managing that property can be. You may become overwhelmed in no time at all. Even if you're a veteran investor, you may think you have enough experience to forgo the expense and manage things on your own, only to find out you're completely in over your head. Both of these scenarios are fairly common, and a property manager can help you with operations of your property.
Consider these aspects- Property management requires a commitment; the value of your time; the location of your property and the experience and knowledge you have with tenancy laws.
Read More...
Gold River Area Info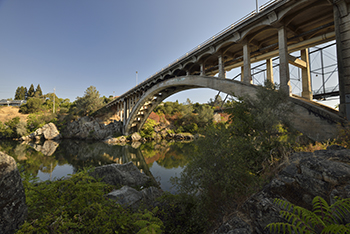 Gold River is a census-designated place (CDP) in Sacramento County, California. The population was 7,812 at the 2010 census, down from 8,023 at the 2000 census. Gold River is part of the Sacramento–Arden-Arcade–Roseville Metropolitan Statistical Area.

The community of Gold River consists of a residential planned development and some smaller subdivisions served by Gold River Discovery Center (a K through 8 school), as well as some retail, commercial and light industrial areas. The community consists of detached single family homes, duplex and triplexes, as well as a condominium development. Gold River lies between the cities of Rancho Cordova on the south, Folsom on the east, and the American River to the north. The Gold River Community Association is the master association for the 25 separate "villages" that make up the planned development. Each village has its own subassociations as well. The planned development and two subdivisions, including Gold River Station and[citation needed] opted out of inclusion into the City of Rancho Cordova by resolution and petitions, respectively. The community remains an unincorporated part of Sacramento County.