Rancho Cordova Property Management
We can Help Manage Your Rancho Cordova Rental Property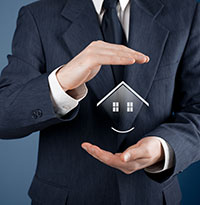 Our professional property management services are designed to safeguard your property, secure qualified tenants, proactively maintain and procure necessary repairs and to present the best attributes your property has to offer. The philosophy is to ensure that the property is well taken care of, that your interests are protected and your investment generates the best possible rate of return.
Benefits of using Residential Equity Management
Hassle-free management service
Monthly property reporting
Online Owner Portal
Industry leading marketing tools
24/7 maintenance request processing
Prompt Response to Tenant Requests
Low vacancy rate
Quick property turnover
Industry specific & local knowledge
What we do as your Rancho Cordova property manager:
Fill vacancies quickly
Proactively advertise your rental
Handle and resolve tenant inquiries
Provide background and credit investigations
Process Applications
Execute Lease agreements
Manage and coordinate all repairs
Collection of Rent
Perform all accounting and reporting
Coordinate Evictions
Inquire About Our Services
How do you evaluate/advertise your vacancies?
First, we evaluate the current market rents and vacancy rates in your specific neighborhood to determine a fair market value for your rental, as well as consider previous local experiences and amenities. We determine what actions might improve the property and attract quality tenants at the maximum possible rent. We can show the property while still occupied, we will put a sign on the property giving rental prospects 24 hours access to our website and showing hotline. Also, we create professional ads with digital photos and distribute the listing through various on-line resources to maximize the exposure through multiple outlets.
How do you screen your prospective tenants?
The screening process starts with a rental application that is designed to obtain complete information on potential tenants. We check previous and current rental history, employment and income verification and credit and references.
Customer Testimonials
---
Janelle has done an excellent job with helping us to transition into our new home. Thank you for your help!
- Krista R.
Read More
FAQs
Who holds the security deposit?
The security deposit is not income and in accordance with state law all deposits are held in a non-interest bearing trust account. Rent due, damage expenses beyond normal wear and tear, and cleaning costs are deducted from the security deposit with the balance returned to the tenants within 21 days of the tenants vacating the home.
Read More...
Rancho Cordova Area Info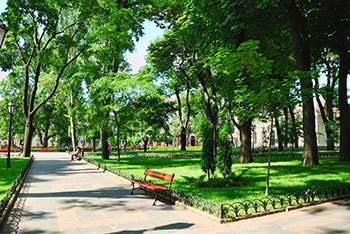 Originally called Mayhew's Crossing and Hangtown Crossing (circa 1855) during the Gold Rush era, the area was renamed Mayhew Station and Mills Station (circa 1900), respectively. The city itself was named after the Cordova Vineyard, which was located in the center of the Rancho Rio de los Americanos land grant. Original names of the town included Cordova Vineyards and Cordova Village, before it was officially named Rancho Cordova when a post office was established in the community in 1955. In the Gold Rush era of mid 19th century California, certain Placer mining activities took place in the Rancho Cordova environs, some traces of which disturbance are extant. The elevation of the generally level terrain is approximately 118 feet (36 m) above mean sea level. Lone Star Gravel Company and other companies have historically extracted younger gravels at depths of 30 to 40 feet (12 m) without encountering groundwater, which is characteristically found at about 100 feet (30 m). Partially confined groundwater generally flows to the southwest. For many years, Rancho Cordova was the Community called Mills, located in the eastern part of the Brighton Township.. It was called 'Mills' as early as 1893, supposedly because of the old grist mills that were close by along the river. At the top of Bradshaw, along the American River, close to the oak tree that marked the northwest boundary of the Spanish Land Grant, Rancho Rio De Los Americanos, there are still some remains of foundations. You can locate them by looking for the Grist Mill Dam Recreation Area along the American River Parkway. The southwestern boundary of the grant was 300 feet west of Bradshaw not far north of Florin Road. The boundary then went due east over to "Grantline" Road, and northeast along the roadway.